Stateri Catering, counting years of experience, having modern infrastructure and equipment and a very experienced staff,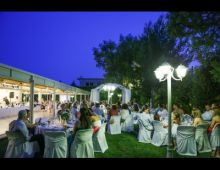 could easily meet and correspond to any requirement for hosting, no matter the number of guests. Together we could successfully plan the wedding of your dreams and many more happenings and events such as a special christening, children's parties or a special event either in your own place or in selected areas that we will recommend.
Το Stateri Catering offers you the possibility to organize all social events in a location of your choice in .
Kefalonia
Ithaca
Zakynthos
Lefkada
throughout Western Greece and
Athens